Protect Your Website Against
Malware And Brute Force

Attacks
WordPress Security is extremely important. We begin the process of hardening your WordPress website with a comprehensive audit. Next, we focus on the standard vulnerabilities of your site. Once we have identified the potential security threats our experts put together a strategic action plan with a timeline to implement and prioritize the most serious problems first.
Delivered in 1-4 business days · 30-day guarantee
Over 75 million websites run on WordPress. Remarkably enough thousands of WP sites are vulnerable to attacks and get hacked each day. You can lose all your data, it can cost thousands of dollars, or worse, attackers might use your WordPress to target your visitors. Bots scan the web automatically for weak websites and hack into them within seconds. If your WordPress is vulnerable, it will be only a matter of time before you run into trouble. That's why you should get started as soon as possible and check if your WordPress is prone to attack.
WordPress Security Audit Checklist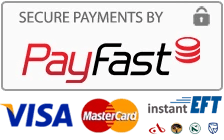 30-DAY MONEY BACK GUARANTEE
We take pride in our work and believe we can make a strong impact on your site. But, if for some strange reason we're unable to, we'll give you your money back.